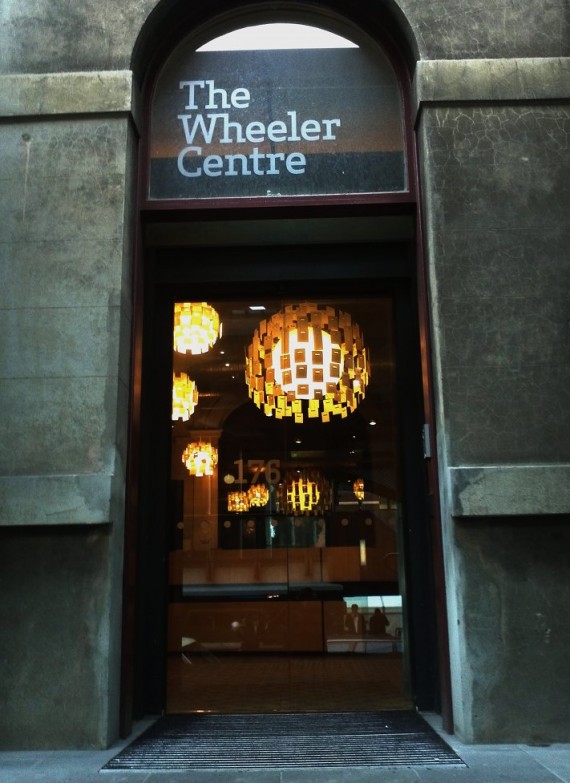 I officially began my term as Geek in Resident at the Emerging Writer's Festival yesterday. This was not the first time I'd met with festival director  Lisa Dempster and co-geek in residence Daniel Donahoo. We've liaised a number of times already and even caroused together at the closing of the EWF festival last month. Having been away from Melbourne for the greater part of the last eight years, geriatrician it has been my pleasure to catch up with a number of artistic and cultural projects that have sprung up around town. The EWF is one of them, discount and Freeplay (directed this year by Paul Callaghan who I had the pleasure of meeting recently) is another.
As part of our collaboration Daniel and I were given artist passes to the festival to acquaint ourselves with its structure and audiences. My reaction was overwhelmingly positive….despite having most of my writing confined to artist statements and grant applications I felt that the broader issues discussed at the festival were experiences shared by the general creative community, seek not just aspiring writers. Then there were some hilarious performances, both staged and impromptu, such as the darkly humorous details of getting ahead in a writing career. My overall impression of the festival was one of dynamic, flexible, fresh offerings catering to a very broad and diverse audience.
Our initial discussions regarding the outcomes for the Geek in Residence program have been fairly broad and wide ranging, but I can safely say that terms such as digital strategy, interactivity, transmedia and even generative writing were bandied about with great gusto. We also hope to provided best practices for some of the everyday IT operations of the festival as well.